Our Mission
Goodwill Industries of the Berkshires and Southern Vermont helps community members with barriers to employment attain independence and self-sufficiency, gain confidence, and enhance their quality of life, through vocational education, work training, and other support services.
Goodwill In Action
Retail Stores

People Served

Lbs. of Food Delivered

Tons Recycled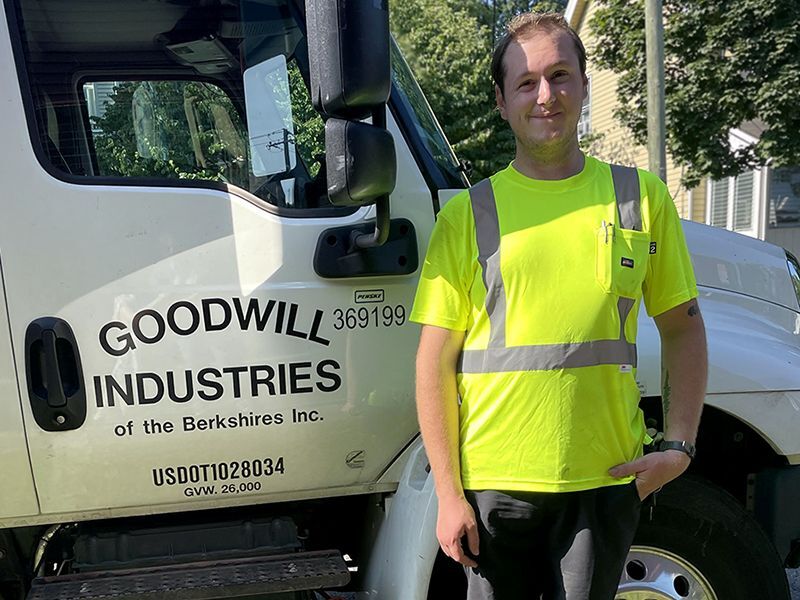 Cameron's Story
One of Cameron's coworkers describes Cameron as someone who always goes the extra mile to assist her.  She tells us, "Every time he comes to do a pick up on Sundays, he always asks if there's anything I need help with." This is a trait that he learned early in life from his parents.  He tells us, "I enjoy seeing other people appreciate their lives."  He always does his best to help someone do that.