Our Mission
Goodwill helps individuals build pathways to pursue their goals through employment, career development, and community support programs.
Goodwill In Action
Retail Stores

People Served

Lbs. of Food Delivered

Tons Recycled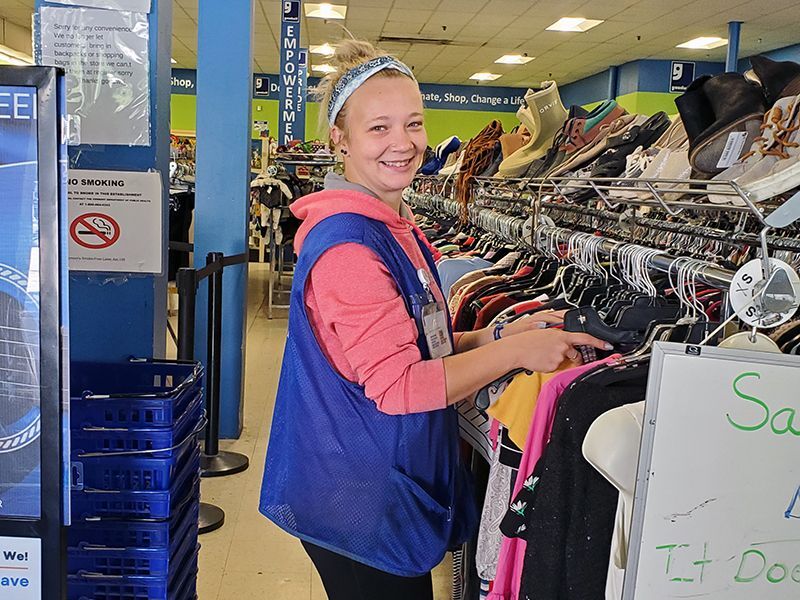 Kate's Story
Some years ago, Kate was introduced to Karen Harrington, Goodwill's senior director of retail operations, when Karen was the manager of our store in Bennington, Vermont. Karen put Kate in touch with Goodwill's director of mission services, who invited her to take Goodwill's employability soft skills training program in North Adams.