Goodwill builds pathways to help individuals pursue their goals through employment, career development, and community support programs.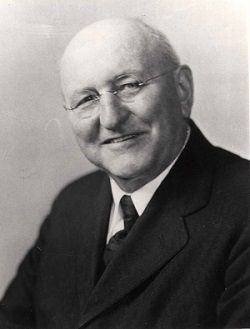 Goodwill Industries was founded in 1902 by Rev. Edgar James Helms, a Methodist minister in Boston, who was seeking ways to help residents in the city's impoverished South End. Helms collected used household goods and clothing in wealthier areas of the city, and then trained and hired poor people and immigrants to repair the used goods. The donations were then resold, or were given to the people who repaired them. The system worked, and the Goodwill philosophy of "a hand up, not a hand out" was born.The organization was formally incorporated in 1910. Known at the time as Morgan Memorial Cooperative Industries and Stores, Inc. (a reflection of its headquarters in Boston's Morgan Memorial Chapel), it provided job skills training programs, and even a rudimentary placement service. The name Goodwill Industries was later adopted after a Brooklyn, New York, workshop coined the phrase. During the challenges of the Great Depression, Goodwill narrowed the focus of its services, from unemployed people generally, to a more manageable sector of the population that had long been neglected – America's citizens with disabilities. Since then, Goodwill's mission has grown to an international movement, improving the quality of life for people with disabilities everywhere. Today, Goodwill Industries has 158 autonomous member organizations in the U.S. and Canada, and 22 other countries.
 
---
Goodwill Industries of the Berkshires and Southern Vermont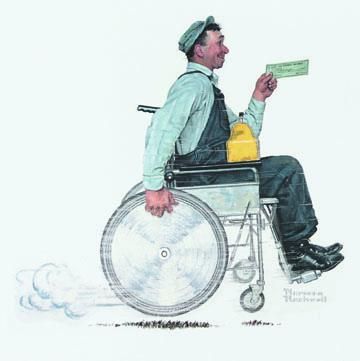 Humble Beginnings
In May 1956, Julie Parker, also referred to as "Mrs. Goodwill," founded Goodwill Industries of the Berkshires in Pittsfield, Massachusetts. The organization advanced work opportunities for those with barriers to employment and established an affordable and useful shopping experience for those struggling financially. Shortly after Goodwill's successful Pittsfield launch, artist Norman Rockwell, who was then a resident of nearby Stockbridge, awarded the Pittsfield branch with a piece of his original work. Rockwell's painting depicts a man in a wheelchair waving his first paycheck, embodying the perseverance and hardworking nature of Goodwill employees to this day.
In 1966, Goodwill Industries of the Berkshires moved to a larger facility on Wahconah Street, thanks to funding by two major donors. Goodwill's expanded headquarters now provided work for more than 40 people with disabilities as well as multiple opportunities for the people of Berkshire County. The move was monumental in the history of the organization as it showed the importance the community placed on the well-being of handicapped people, though the director felt there was still more work to be done. "There are many who don't realize our purpose. We are not a junk depot. We want materials that can be salvaged and sold, and we want them mainly to give our help the experience. We need volunteer assistance," said Monfette, director of Goodwill Industries of the Berkshires.
Goodwill Industries of the Berkshires and Southern Vermont currently has ten donation centers located throughout the region. Goodwill reuses, repurposes, and recycles clothing, household goods and other materials in many ways, keeping thousands of items out of landfills. The expansiveness of facilities located in the Berkshires has opened a gateway to employment for those struggling with barriers that may affect their ability to acquire a job.
Rehabilitation supervisors work closely with program participants to evaluate and assist with job skills and behavior, assisting with the goal of a brighter future via employment training and coaching. It is Goodwill's mission to instill success in program participants, no matter how challenging this task may be. Gaining work skills and experience is the objective, but participants also acquire important lessons beyond this goal. Learning how to dress professionally, maintain a healthy lifestyle, develop professional goals, and retain a balanced work ethic are all lessons taught by Goodwill supervisors.
Tom Speckert, former director of Goodwill Industries of the Berkshires, explained the true meaning behind the Goodwill storefronts in a 2001 article in The Berkshire Eagle. "Our official mission is to assist individuals with disabilities to achieve their maximum vocational potential. Not just people who have disabilities but folks who are on welfare or who have been released from prison or who have learning deficits--those types of things--to help them reach their full vocational potential. In other words, we're about employment and jobs. Helping people find jobs, keep jobs, train for jobs," he said.
Today, there are four Goodwill retail stores throughout Berkshire County, located in Great Barrington, Lee, North Adams, and Pittsfield, as well as two stores in Bennington and Rutland in Vermont. Goodwill's headquarters remain in Pittsfield on Tyler Street, where clothes are sorted and distributed to Goodwill locations in the Berkshires and Southern Vermont. The Tyler Street facility is also home to Goodwill employee training and where assistance is offered to those seeking work, with on-the-job training, job readiness/ work adjustment, and a career center that assists with job searches. Although Goodwill's locations, employees, goods, and funding have changed, the motto remains the same: "Goodwill works to enhance the dignity and quality of life of individuals and families by strengthening communities, eliminating barriers to opportunity, and helping people in need reach their full potential through learning and the power of work."