Garry Beaty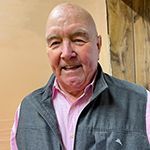 Garry Beaty, joined the Board in 2021.
Mr. Beaty previously served as the Chief Information Officer for the city of Boise, and Interim director of the Boise Air Terminal as well as Chair of the Idaho Youth Ranch.  As the Chief Information Officer for Boise, Mr. Beaty continuously focused on improving productivity, enhancing visibility to data and information and improving the bottom line. He has served as a strategic partner and trusted advisor to C level executives while identifying, defining, designing and implementing key initiatives and solutions through the application of technology. 
An experienced board member, he served as the Chairs of Board for Goodwill Industries of San Bernardino, Ca and Goodwill Industries of Silicon Valley, California. He now resides in Berkshire County, Ma with his wife of 40 years.