Mary Killeen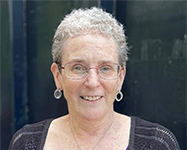 With a B.S. in Business Administration and many years of accounting experience, Mary brings her expertise in multiple facets of accounting principles and best practices to the Goodwill Administrative Team. 
In addition to her in-depth career in small business administration, Mary cares deeply about connecting the dots between and amongst organizational teams. She feels that by leveraging conversations and financial data, the various Goodwill departments will be better equipped to move the organization forward.
Mary loves animals and has a passion for race car driving and racing events. Her first time attended a race was in Portland, Oregon and she was instantly hooked. Soon after, she was asked to join a timing and scoring team.
From a math major to a Business Administration major and a lover of animals and racing, we have a dynamic employee in Mary.