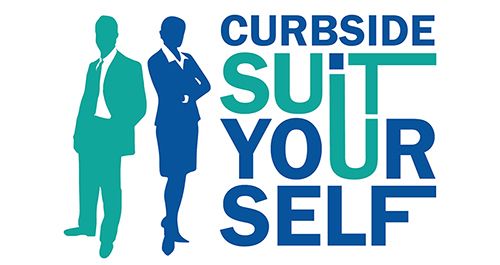 Suit Your Self During the Pandemic
At Goodwill Industries of the Berkshires and Southern Vermont, we are here to serve you for your job interviews. We have been creative and now offer curbside service for job seekers.
There are several ways to sign up for Suit Your Self services
     · If you are working with an agency have them complete a referral form and fax or email it to Mission Services
     · Call us at 413-442-0061
     · Visit our webpage and send us a request
A member of the Mission Services team will call you within 24 to 48 hours to discuss your needs. During the call, we will talk about the job you will be interviewing for, your personal style, and the sizes you need. At the conclusion of the call, we will set a time to meet with you over zoom if possible to show you what we have selected. You can let us know if you like our selections and if not, we will keep looking. Once we have found the perfect outfit for you, a time will be set for you to meet us at the back of the Goodwill Headquarters and pick the selected items.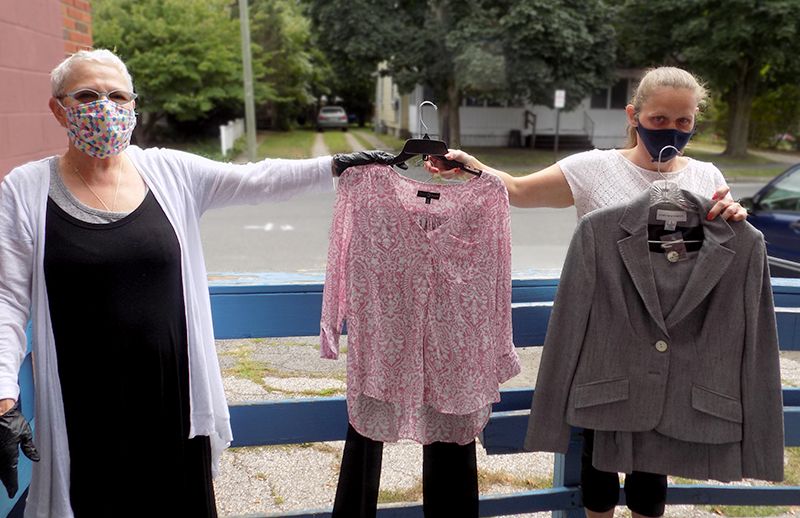 Today Angela met me at the back and picked up two selections to see what suits her best. If something doesn't fit it can be returned, and if necessary we can have something else for you.
We will also coach you to best prepare for your interview.  All of this can be done safely and remotely.  Remember to wear your mask when you pick up that perfect interview outfit.
Best of luck!
-Kathy Anker, Director of Mission Services