Amie's Story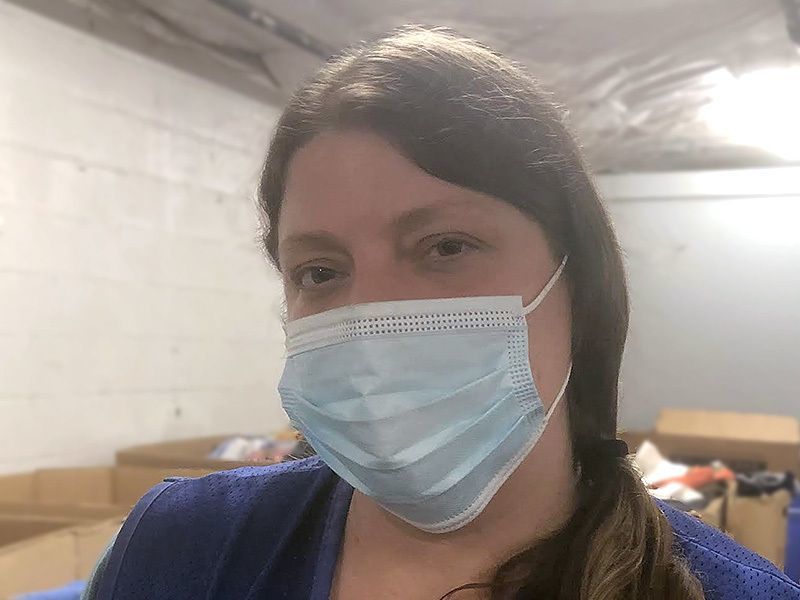 Meet Amie Sanderson
Amie joined Goodwill Industries of the Berkshires & So. Vermont two and one half years ago.  She describes her employment as a blessing.  After being homeless, she was able to find a place of comfort in the Bennington store and in the community.
Since coming to Goodwill, she has learned a lot, has had eye opening experiences and likes the people with whom she works and interacts, saying that she "feels comfortable and hopeful".  Her manager tells us "Amie is a valued asset to the Bennington team. She helps keep our backroom in working order, sorts textiles like no one else.  She helps out with donations, hanging textiles, pricing accessories, etc. Amie is always willing to lend a hand to anyone who is in need of her help, including helping the truck drivers with moving the gaylords, etc. out of the backroom. 
Amie tells us that she is inspired to work hard and feels good about being in the safe zone of the Bennington Store.  "Every day is different".  She also told us that her job has a lot to do with growing up- i.e. learning and being human.  She enjoys going through the gaylords and discovering some of the treasures that are donated.
In addition to liking her work, Amie takes pride in focusing on her 6-year old son Maddex.