Brian's Story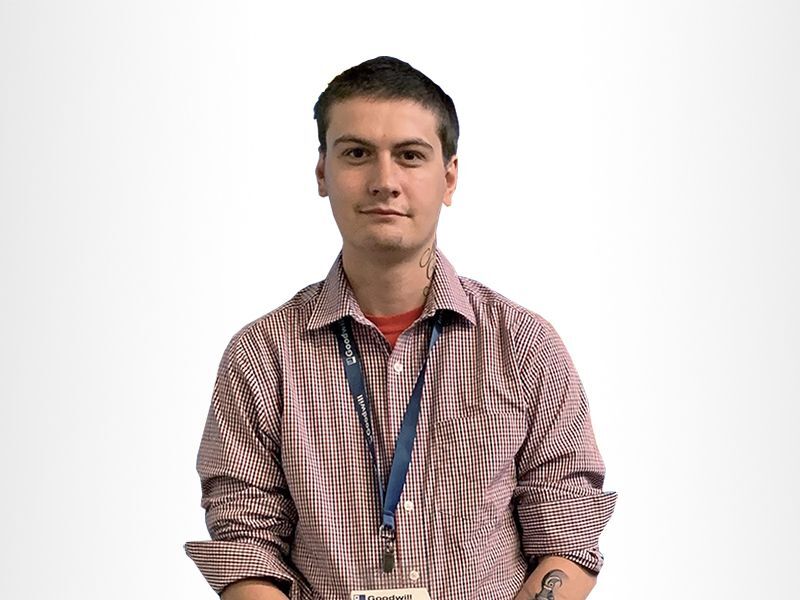 Meet Brian Maynard
Brian Maynard came to Goodwill as a participant in the MassHire on-the-job training program. He has been here for just over one month working alongside other Goodwill Program coaches with supported employees from the Department of Developmental Disabilities.
One of Brian's greatest joys is in helping others develop their skills and achieve their goals. Despite having had a hard time living as a homeless person without the support of friends and community he is a very positive person. He now has a safe place to stay and he is saving his money to get his own apartment.
Brian tells us that "Goodwill helped me a lot. I learned to believe in myself and improve myself in order to have a better life." He feels proud of what he has accomplished. "I've come a long way," he said. We're very proud of Brian.
In his spare time, Brian likes to read and is especially fond of Stephen King novels. He also helps others in our community. As an example, he picks up branches in the cemetery so that it looks nicer. He likes to cook healthy foods and loves chicken parmesan.
Brian says that "helping others achieve their goals makes us better people." He wants to become the best that he can be.