Cameron's Story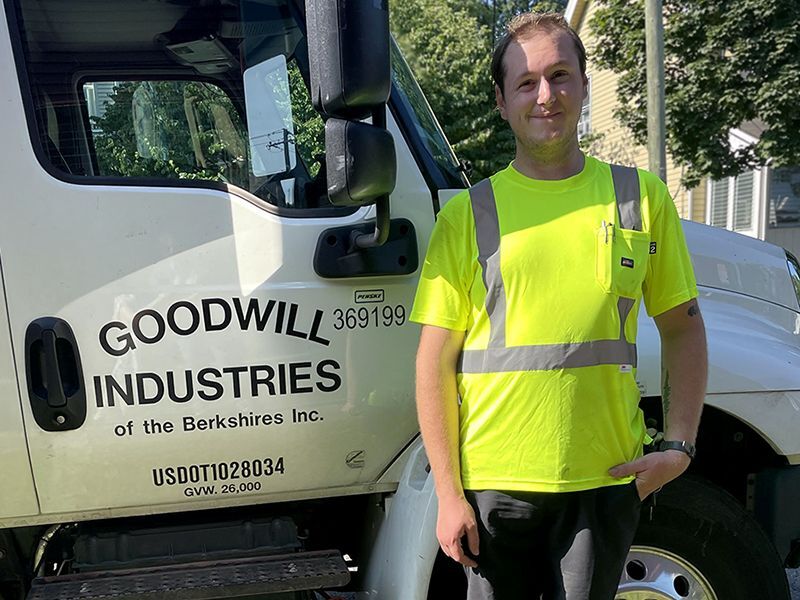 Meet Cameron Gasco
One of Cameron's coworkers describes Cameron as someone who always goes the extra mile to assist her.  She tells us, "Every time he comes to do a pick up on Sundays, he always asks if there's anything I need help with." This is a trait that he learned early in life from his parents.  He tells us, "I enjoy seeing other people appreciate their lives."  He always does his best to help someone do that.
A recent example took place at Goodwill's Lee store.  The sales associate was particularly busy managing the cash register and there was also activity in the backroom with donations.  Cameron, who is a truck driver, noticed that she might need some help, so he manned the backroom and then bought the colleague an ice cream cone before he left the store.
This act of kindness extends to the reptiles he cares for; leopard gecko and bearded dragon. He feeds these pets with items that he researched before obtaining them.  His interest in reptiles began about 1 ½ years ago.  With an interest in science, Cameron has studied biology and chemistry at MCLA and has only a few more classes to take before he earns his double major degree.
As a well-rounded individual, Cameron likes music – Indy rock is his favorite.  He also likes to work on his manual transmission car and motorcycle.  He also likes to build things including a unit for his apartment and the reptile enclosure.
As we look at Cameron in the workplace of Goodwill, he has been a truck driver since September of 2021.  He is self-motivated and committed to a strong work ethic, doing the best that he can to be effective and efficient – another trait he learned from his father.  What he likes about working at Goodwill is having the independence to self-manage and the inclusivity in the organization. He enjoys how everyone communicates regardless of ability. This is another example of how Cameron pays attention to people rather than things.