Cecile's Story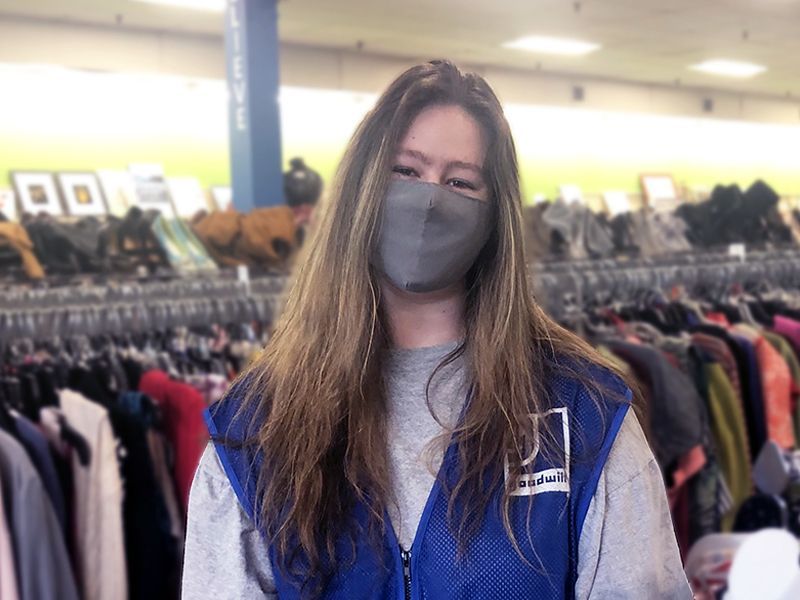 Let's meet Cecile Scruvens, customer service sales associate extraordinaire.  Cecile delights in meeting customers and helping them whenever she can.  She also loves working with her fellow team mates whom she says are "great people and many of them have become friends".
Cecile has been working at Goodwill coming up on 3 years, having begun when she was still in high school.  In her spare time, she likes spending times with friends, reading - especially mysteries and fairy tales, and writing.   One of the things that she loves most about working at Goodwill is getting to meet new people and getting to know the "back stories" of the regular customers.
While working at Goodwill, she especially remembers the birthday parties for co-workers and watching their eyes light up as the crew celebrates their birthdays in the staff room.  She also enjoys helping to educate customers about the "Round-Up" program and telling them all about the Mission Services Programs that their dollars help to support.
Her Manager tells us that she can always count on Cecile to treat customers well. She praises Cecile for helping to educate customers about the Goodwill mission.