David's Story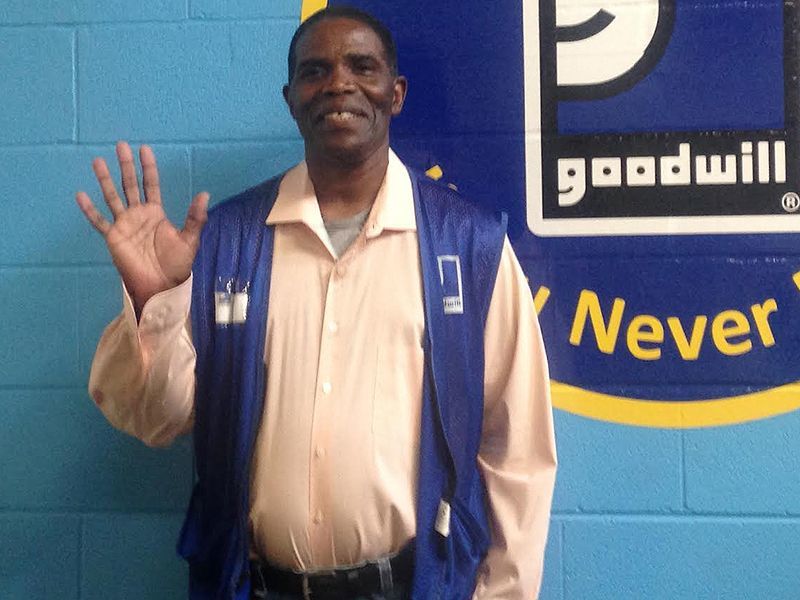 Meet David Stewart
David first came to Goodwill as a student in the Employability Workshop.  He admires the facilitator, Pam Bennett whom he says "laid out things very clearly and precisely".  He learned more about working as part of a team.  After completing his certificate, David applied for a processor position at Goodwill and he got the job!
He says that he was "overjoyed when he got this job."  He said that "it is a blessing that Goodwill accepted him as an employee."  After each day is over, David celebrates what he accomplished.
Prior to working at Goodwill, David served in the military and worked for the U.S. Department of the Treasury as a machine operator for 26 years.  He received the Superintendents award each year.  He proudly says that he still communicates with some of his friends.
At Goodwill, David enjoys his colleagues and the work he does.  He greets donors and processes items for retail.  He is a hard worker and uses his patience and other skills when meeting the donors.