Derrick's Story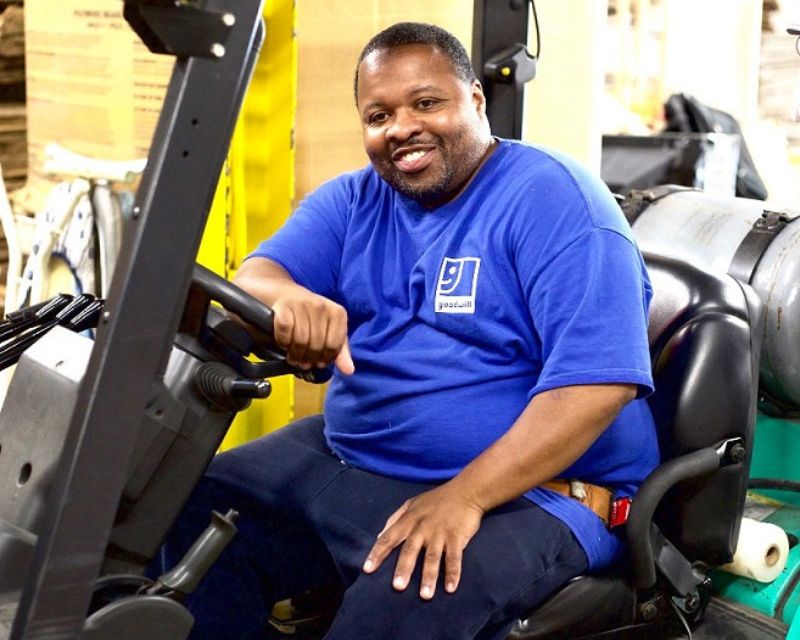 Derrick first came to Goodwill to complete community service. He fit right into Goodwill's culture because he's a hard worker and someone his colleagues can count on. He was hired in 2012. Since then, Derrick has gained self-confidence and acquired new skills. "I like my work at Goodwill because I have had the chance to do things that I never thought that I would do. I learned baling, how to drive the fork truck, and became the lead on the dock. As the dock lead, I learned to communicate with my co-workers and to express myself, though I was previously pretty shy. Learning how to talk to people really brought me out of my shell. I even learned that I could grow by facing conflict and resolving it," he said.
"At Goodwill, I learned that I could do amazing things as long as I work hard. I felt very proud when I received the employee of the month award the summer before last. This award and my work have taught me that I can do a lot more things then I gave myself credit for. Learning to have patience with people I work with transformed my whole life," he said.
Since receiving the award, Derrick's self-assurance has increased. He earned the confidence of the director of logistics and has taken on new responsibilities as the dock lead. He now prepares administrative reports, coordinates meetings, and manages the hazardous materials shed. Derrick is fond of the expression: "Stop and think." He says that by stopping and thinking he can identify potential gaps in productivity, see what could have been done better, and appreciate when things are going smoothly.