Erin's Story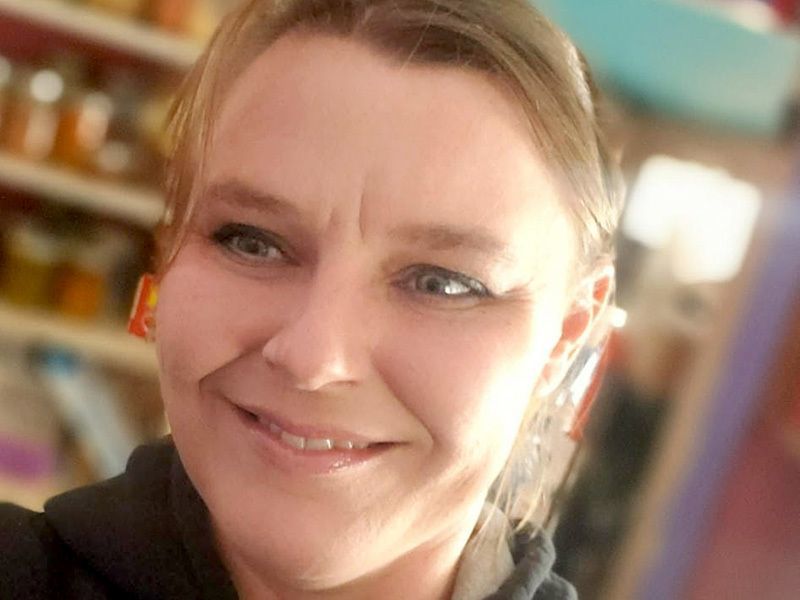 Meet Erin Cross
We're very fortunate that Erin Cross joined the Goodwill team in January. Her supervisor, the store manager of Goodwill's store in Bennington, Vermont, tells us that "Erin has been a great addition to our team. She has tons of energy and knowledge and is always eager to learn more. In just three months, Erin has learned a lot about our best practices and operations."
Erin says that she loves coming to work every day, knowing that she has an opportunity to help people re-start their lives. The experience of being a part of a team that helps others with a hand up, not a hand out, is truly fulfilling to her. Prior to coming to Goodwill, Erin, who is a ceramic artist, sold her lovely baking dishes and mugs at the Farmer's Market in Bennington, Vermont.
Erin's message to Goodwill's followers and loyal supporters is, "If you ever want to find a cool outfit or upgrade your kitchen supplies, you can do that and more at Goodwill stores." She recalls the day when she found three pairs of awesome jeans at Goodwill that fit her extremely well. It had been a long time since she was able to find jeans that fit so well, and she was thrilled.  
Each day, Erin likes to take a personal inventory of where she has been and what she has done. It makes her feel good to think about all that she has accomplished at the end of her busy work days.
Aren't we lucky to have attracted Erin to Goodwill?