James's Story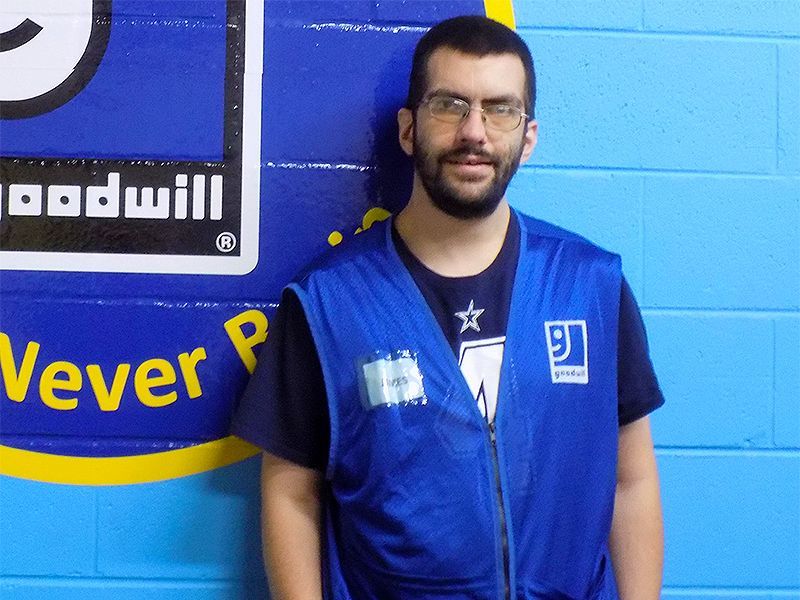 An avid bowler, skier and track enthusiast, James Cowell is a proud employee of Goodwill.  He has been responsible for cutting rags and hanging clothes for the past two years.  He says that "working here is a fun experience" and he has met some good friends. 
One of the biggest moments for James was a meeting that he had with President/CEO, David Twiggs.  James introduced David to the idea of making a training video for rag cutting and processing.  He also enjoys the monthly Safety Huddle Meetings where he reports on the temperature for hot water in the building, condition of the fire extinguishers, along with a summary of the conditions of the work areas in donations and other areas of the warehouse.
Since James came to Goodwill, he has received training in CPR and First Aid and participated in Zoom meetings during the time that Goodwill was closed due to the pandemic.  James recalls using his first aid training when a friend had a bloody nose while bowling.  He was proud to be able to assist.
If you ever wanted to see someone show excitement, just ask James about the sports he plays and the metals he has won for skiing, bowling, golf and track. In 2009 he skied in the Special World Games in Idaho!   He shines as he describes the many metals he keeps in his bedroom to show off to family members.
James's supervisor tells us that "James is enthusiastic about learning new jobs at Goodwill and offers good suggestions to improve his work priorities".