Josh's Story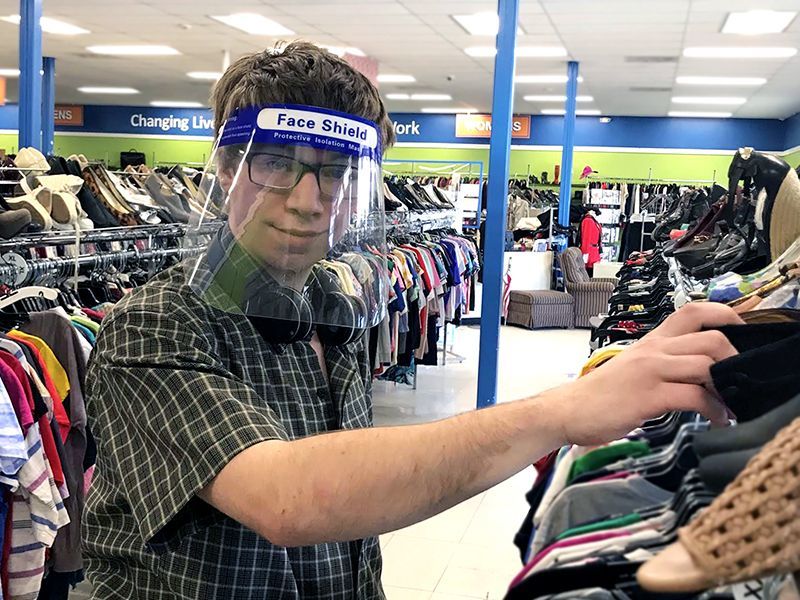 Meet Josh Gallagher 
Josh was introduced to Goodwill Industries of the Berkshires & So. Vermont through an internship at Anime, a museum and school of animation in Lee, where he had participated in an animation internship. He also worked in the Viability Program.  The Goodwill staff were so impressed with Josh's work ethic and enthusiasm that they hired him.
Since that time, Josh has been a shining star of the Goodwill team, stocking book shelves, taking out the trash, keeping the store well sanitized and generally providing motivation for excellence within the Great Barrington Store.  He likes seeing all of the fascinating colors in the Goodwill clothing and objects that help him get ideas for his animation projects.
Josh says that he initially came to Goodwill because it was something that he thought he could accomplish and something that would give him the experience of helping others.  He really likes organizing the book shelves, helping customers and being able to do "hands on work".
Stop motion is his favorite form of animation and Stephen King is his favorite author.  His supervisor admires Josh's enthusiasm, willingness to help and his team has enjoyed watching him develop self-confidence.