Kate's Story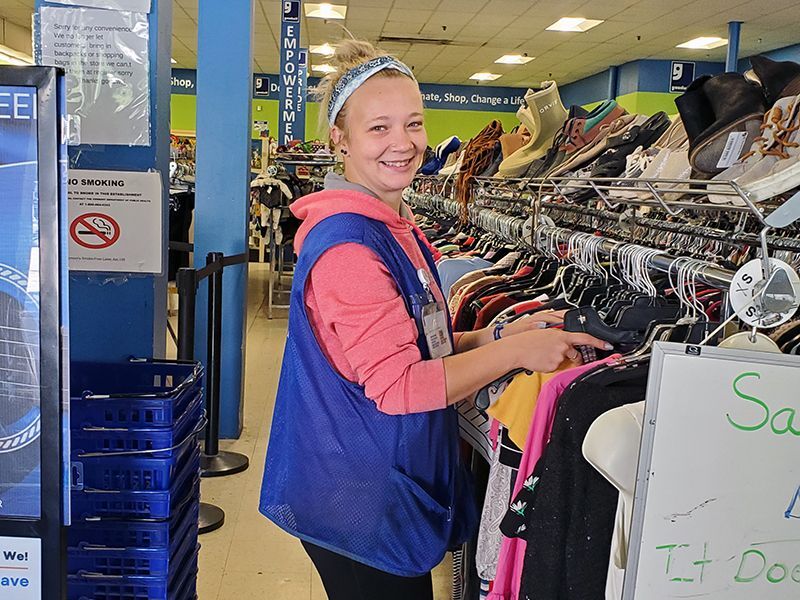 Katherine (O'Dell) Stone, "Kate"
Some years ago, Kate was introduced to Karen Harrington, Goodwill's senior director of retail operations, when Karen was the manager of our store in Bennington, Vermont. Karen put Kate in touch with Goodwill's director of mission services, who invited her to take Goodwill's employability soft skills training program in North Adams. Upon completion of the program, Kate was hired by Goodwill, where she has worked as greeter at the donation door, as well as in textile and housewares production. 
When Goodwill held a grand opening celebration for a career center in the Bennington store earlier this year, Kate was selected to cut the ribbon and to speak at the event. "I felt really good about it. I realized I had not only accomplished personal goals but that I was part of something bigger than myself," she said.
Nine months ago, Kate was promoted to key holder status in the Bennington store. She has since received cashier training and is currently being trained to carry out the responsibilities involved in closing the store for the night. 
In speaking about her experiences at Goodwill, Kate said, "Goodwill is an amazing place to work. Because of Goodwill I have built life skills, and not just for myself. It has encouraged me to be an example for others."
Kate enjoys making new friends and has found her co-workers to be supportive, loving and caring. "They're like family to me," she said. 
In her time away from work, Kate enjoys fishing, spending time with family, shopping, and caring for her pet guinea pig and two tarantulas. 
Her boss Lisa Scrivens, manager of the Bennington store, said "Kate is a valuable staff member. We are lucky to have her on our team."