Kathy's Story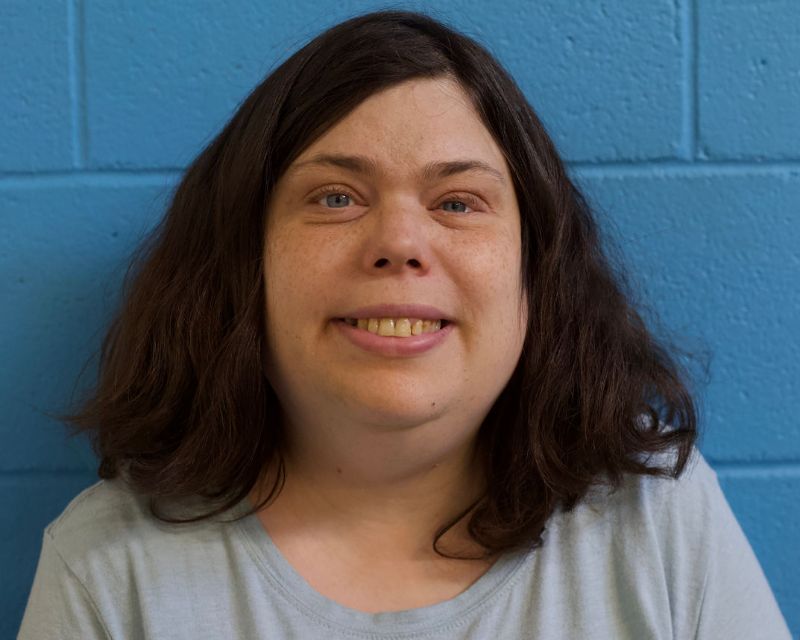 Kathy began her journey at Goodwill when she entered our retail training program in November 2018. Kathy credits the class with teaching her the fundamentals of customer service and sales skills and how important it is to be knowledgeable about the products that are being sold. Students in the program worked one day each week at the Goodwill store on Dalton Avenue in Pittsfield, where they learned how to tidy up the store, making sure clothing was hung where it belonged and properly stocking clothing and housewares, as well as practicing important customer service and people skills. Kathy says her favorite part of retail training was the classroom games they played that made learning the basic concepts fun and engaging. She also enjoyed the day her class visited area stores to learn about the different types of jobs available in the retail industry.
Kathy participated in our Employability Workshop and learned about the importance of teamwork and getting along with others in the workplace. She learned what is expected of a good employee, how to better control her emotions, and completed the CPR and First Aid training courses we offer. Kathy graduated on January 31, 2019, having earned four certificates. She now had a working resume, polished interview skills, professional attire to wear to interviews, and had completed three job applications.
In March 2019, Kathy interviewed for a processor position in our warehouse and was hired. She works two days a week sorting clothing, books, shoes, and other tasks needed in order to prepare donations for sale in the stores. "Working at Goodwill gives me the opportunity to meet new people, learn more about myself, enhance my skills, and to earn a paycheck that allows me to be more independent," she said. Kathy's especially proud of the fact that, since becoming employed, she's been able to save money to purchase an IPad. In July 2019, Kathy was recognized by Goodwill for excellence in the workplace. She said that it makes her happy and proud to see her picture and award on the wall in our headquarters. She enjoys coming to work each day and being a part of the Goodwill team.
Kathy believes that her attitude has improved since she began working at Goodwill and has learned how to treat her co-workers well, because, she said, "You never know when you're going to need their help." She likes everyone she works with and is especially thankful for the mission services team who support her and who "aren't bothered by me asking questions." Best of all, she's learned how to advocate for herself.