Koffi's Story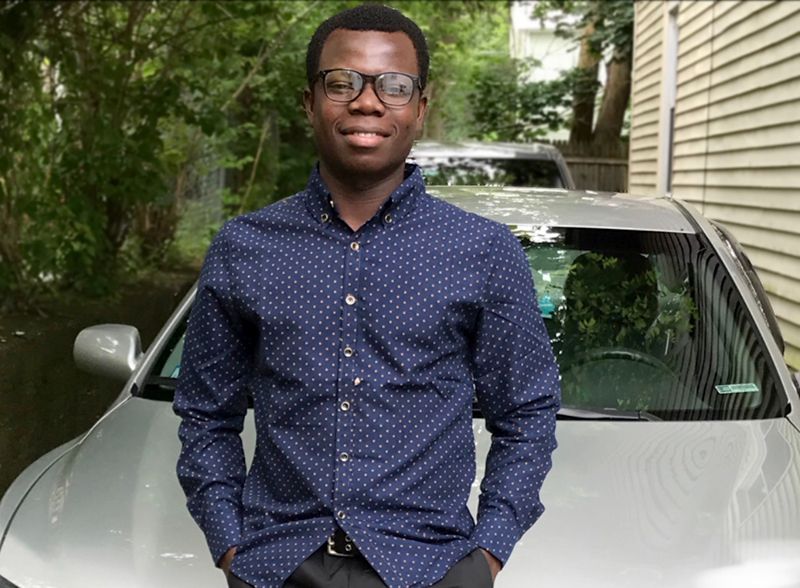 Success Story; Meet Koffi Kauome
Koffi Kauome was a participants in our Customer Service Certification Program and one of the first to participate in our introduction to virtual classrooms and online learning. As virtual programs were new to our Mission Services team, Koffi was a wonderful participant to have in the class. Koffi was not shy in providing feedback when asked that helped us to improve upon our virtual presentation skills.
Koffi came to Goodwill through the Youth Works program sponsored each year thru MassHire. In other times Youth Works participants receive payment and are assigned to do work in our stores and donations centers for the summer. However, this year things are very different so Koffi's experience was very different than in years past. Koffi acquired skills in customer service through an online training program and came away with transferrable skills that he applies to his current work as a Direct Care professional for individuals with disabilities. He learned about communication, problem solving, and active listening skills. Koffi told us he is now better able to understand the needs of his customers.  
Koffi immigrated to Pittsfield from the Ivory Coast where he completed his secondary education and he is currently enrolled in Berkshire Community College studying Computer Science. 
Appreciative of education opportunities afforded to him he is gracious in recognizing those who he meets along his path in life. He feels that the skills he learned will serve him for his lifetime.
He is grateful for all the information you provided about the customer service along with other important skills and concepts. "I really appreciated how you talked to us like equals and your willingness to talk about your own experience in details."