Luis's Story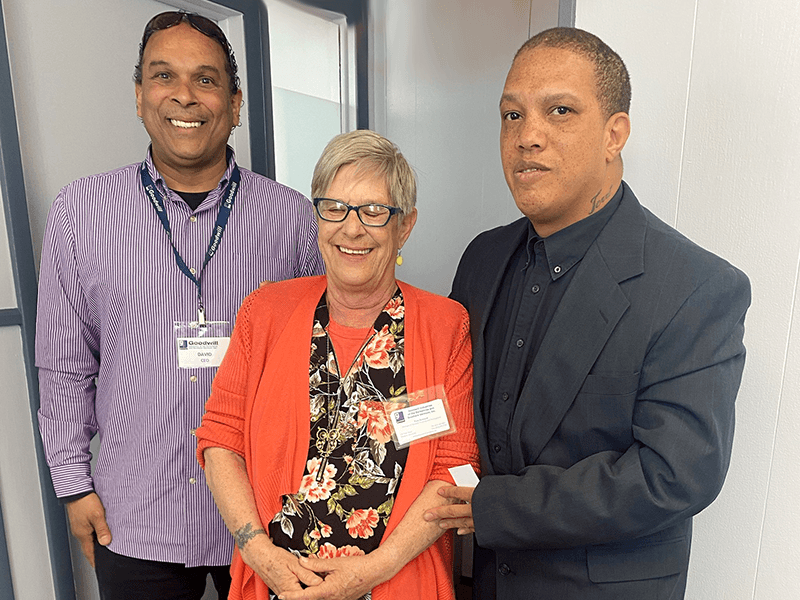 A Success Story
Meet Luis Ramirez. When referred to Goodwill Services, Luis was interested in building his skills and finding employment with opportunities for growth. He was highly motivated to find work that made him proud. With support from Goodwill and Pittsfield Community Justice Support Center, Luis overcame several obstacles while on his path. Luis worked overnights at Burger King and attended Goodwill programs during the day. His strong dedication to personal growth allowed him to complete several trainings including soft skills, customer service, attitude, ethics, interview preparedness, human rights, and disclosure for persons with justice involvement.
At the completion of his program, Luis was awarded a new interview outfit from Goodwill`s Soar for Success Program. He also received a polished resume, a National Certification for Basic Custodial Technical Course from the ISSA Cleaning Management Institute, and the skills needed to advance his career. In April 2023, Luis obtained a full-time custodial position at Berkshire Health Systems.
Luis`s success was a team effort, Goodwill and Pittsfield Community Justice Support Center provided support and the stepping stones needed for personal growth. Luis achieved his dream after hard work and remaining steadfast in pursuing his goals.
When asked about the support he received from Goodwill and Pittsfield Community Justice Support Center, Luis shared, "Even though I have a bad background, I made the choice to have a better life. I thank god for everyone who supported me and taught me that there was another door to a better life. Keep in mind, there is always people who really care and are willing to help. When you see people like that, don't turn your back on them, they want to help you."