Robert's Story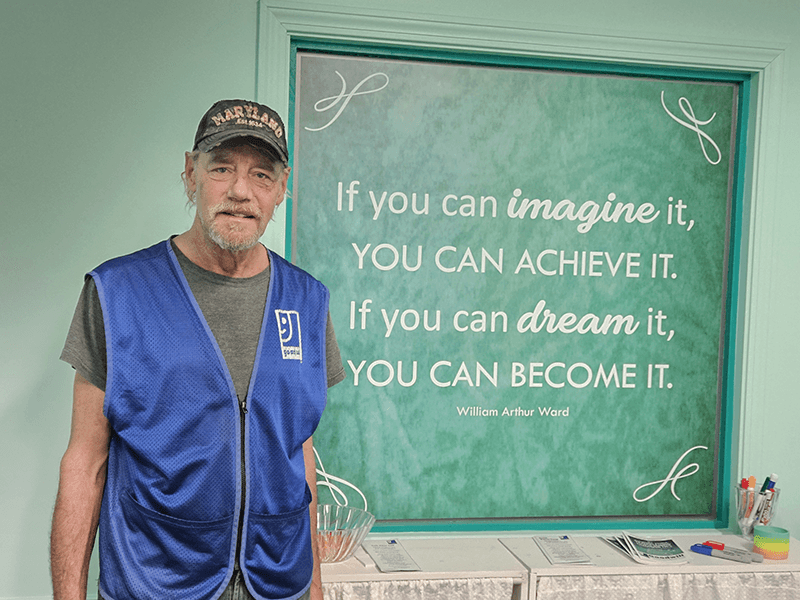 A Success Story
Robert Knapp recently visited Goodwill Industries of the Berkshires and Southern Vermont's Career Center in North Adams, Mass., with hopes of finding employment. 
Robert had limited computer skills and only had access to the Internet on his phone. Goodwill's Career Center offered him free computer use and Internet service. He received help in creating a resume and cover letter, support in job searches and applications, and training about interviewing skills and workplace readiness, along with clothing appropriate for his interviews.
Through one-on-one support provided by Goodwill's mission services team, Robert got not one, but two jobs: an Overnight Stocking Associate position at Walmart and a position with Goodwill working at The North Adams Goodwill Retail Store. 
"I would definitely recommend that people come to Goodwill's Career Centers for help finding a job. What I found most helpful was the individual support I received in learning about current hiring processes, like finding and applying for jobs online, and how to present myself to employers," Robert said. 
If you or anyone you know would like to receive our assistance in your search for employment, or in building skills and certificates, please connect with us on our website at https://www.goodwill-berkshires.org/programs/job-seekers