Sylvia's Story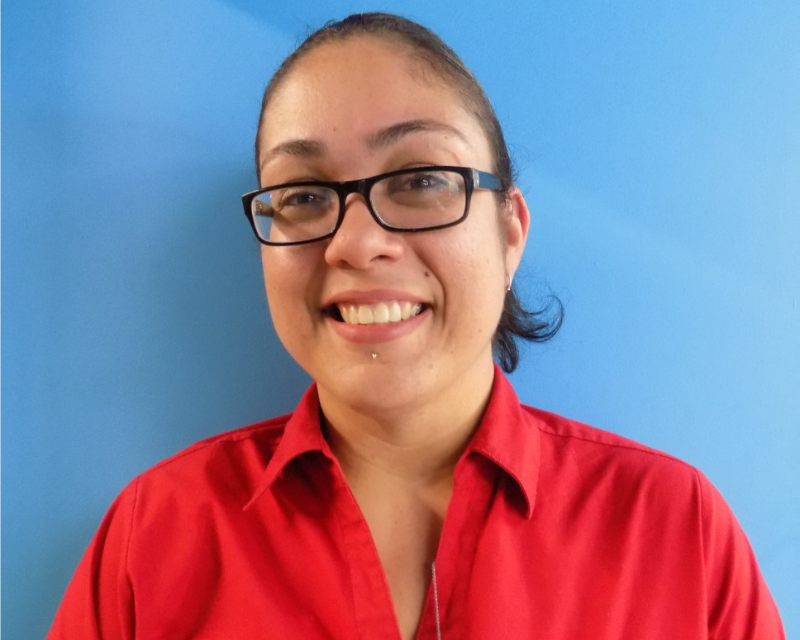 Getting off the airplane from Puerto Rico on a chilly winter day, Sylvia had two suitcases in hand and a dream of contributing to her new community. Immediately, she began to implement her expectation of giving 110 percent of herself to whatever she undertook.
In Puerto Rico, Sylvia received an Associate's Degree in business, with a concentration in business development, and ran a professional kitchen where she did the cooking, shopping, and menu preparation. Although Sylvia didn't speak English when she arrived in Pittsfield, she aspired to learn the language, to support herself, and to be of service in her new home. She had substantial barriers to overcome, including depression, lack of transferable skills, and a lack of funds. She also had a child to support. Her values and belief in herself led Sylvia to use the skills she possessed rather than relying upon Social Service programs.
It didn't take her long to land a job at the local dollar store, which enabled her to stand on her own feet while continuing to look for other opportunities to expand her horizons. Her desire to reach higher and higher is a testament to her strength and resourcefulness. Sylvia was introduced to Goodwill's Mission Services and, with her inner desire to be of service, enrolled in the "Truck Driver Training Program" in which she excelled. She learned to operate two baling machines, a pallet jack, and truck
loading procedures.
While she didn't end up driving a truck for Goodwill, she did launch her career with Goodwill Industries of the Berkshires and Southern Vermont, Inc., first as a sales associate in one of our retail stores. After demonstrating skill as a sales associate, she then earned the key holder position and was later recruited to become the assistant store manager in another of our stores.
Sylvia then accepted a position at Walmart and within the first three months she became a CAP Associate, two ranks above her original job. She credits her training at Goodwill with learning how to work with different types of people as well as with developing greater patience and tolerance for others. She is dedicated to training those who report to her to be able to take on the position she holds in the future. She recognizes that building positive relationships is key to being a good supervisor. When everyone is working cohesively together, she feels positive about the path she is on.
At Goodwill, Sylvia learned how to create more structure in her life and to look for potential in others. One day she hopes to participate in the Walmart Academy training program and to work in the training center. She is, more than ever, committed to being the best that she can be.