Vaughn's Story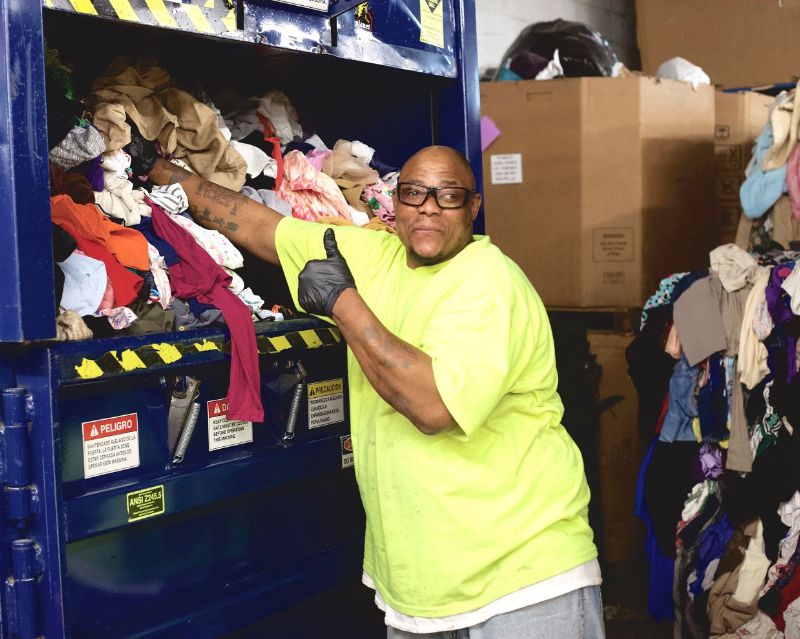 Vaughn, a man of few words with a big smile, moved to the Berkshires from New York City for a better quality of life. He's been a Goodwill employee for more than twenty years now, having been hired in 1999. He likes his work and is proud of his job as the primary baler in Goodwill's Pittsfield warehouse. 
In addition to mastering Goodwill's baling operation, Vaughn has learned custodial and customer service skills, as well as donations processing and operation of the rag cutter that turns old T-shirts into cleaning rags. He says he's "learned to do the right thing" and how to stay focused. As a member of the safety committee, Vaughn reports on the condition of the baler with pride each month. He is honored to have received an award in 2002 as an outstanding member of the donations team.
Vaughn always has a smile and a wave for his co-workers. He's a generous man who will do what he can to help team members get the job done. He enjoys spending time with his two sons, helping others, and attending Goodwill's staff barbecues and potlucks.