Earn a nationally recognized certification in retail industry fundamentals!
STAY TUNED FOR VIRTUAL PROGRAMS to be OFFERED SOON
Goodwill of the Berkshires and Southern Vermont, Inc. offers a nationally recognized retail training program. Participants who successfully complete the training with a 70% grade or higher are awarded a lifetime certificate in Retail Industry Fundamentals from the RISE Up program through the National Retail Federation. The RISE Up certification is recognized by many leading retailers including Target, Walmart, BJ's, Home Depot, Tractor Supply, and more. We strongly recommend that participants take our Employability Workshop in conjunction with the retail training to learn "soft skills" (communication, time management, problem solving, etc.) needed to succeed on the job. Graduates are invited to take certification training in CPR/First Aid/Automatic External Defibrillator and Bloodborne Pathogens to build their skill set. We also provide job-seeking assistance at our Career Centers.
This is a two-week program, held three days a week for four hours each day. The program covers four major components of an entry level position in retail, including:
What is Retail? Learn what defines retail, how it has evolved in today's digital age, and the retail product cycle.
Customer Service and Sales: What is customer service and why does it matter? Understand how to make a connection quickly with the customer to achieve greater sales and loyal customers.
Retail Operations: Gain a better understanding of retail operations including inventory life cycle, merchandising and product placement, loss prevention, workplace safety, and learn about profit margins. Operational overviews of retail stores, supermarkets/grocery stores, and fast food restaurants are included.
Career Fundamentals: Set yourself up for success in a retail career by learning about effective communication, using technology productively, problem solving, efficient time management, and how to create SMART goals.
This comprehensive Retail Training Program offers many transferable skills that can be successfully employed in a variety of retail-based industries such as hospitality, restaurants, grocery stores, and banks. So, whether you're interested in a career at a big box store such as Target or Walmart, would like to work at a hotel, be a bank teller or a customer service-oriented waitress or waiter, this training program is the perfect place to start you off on the right foot!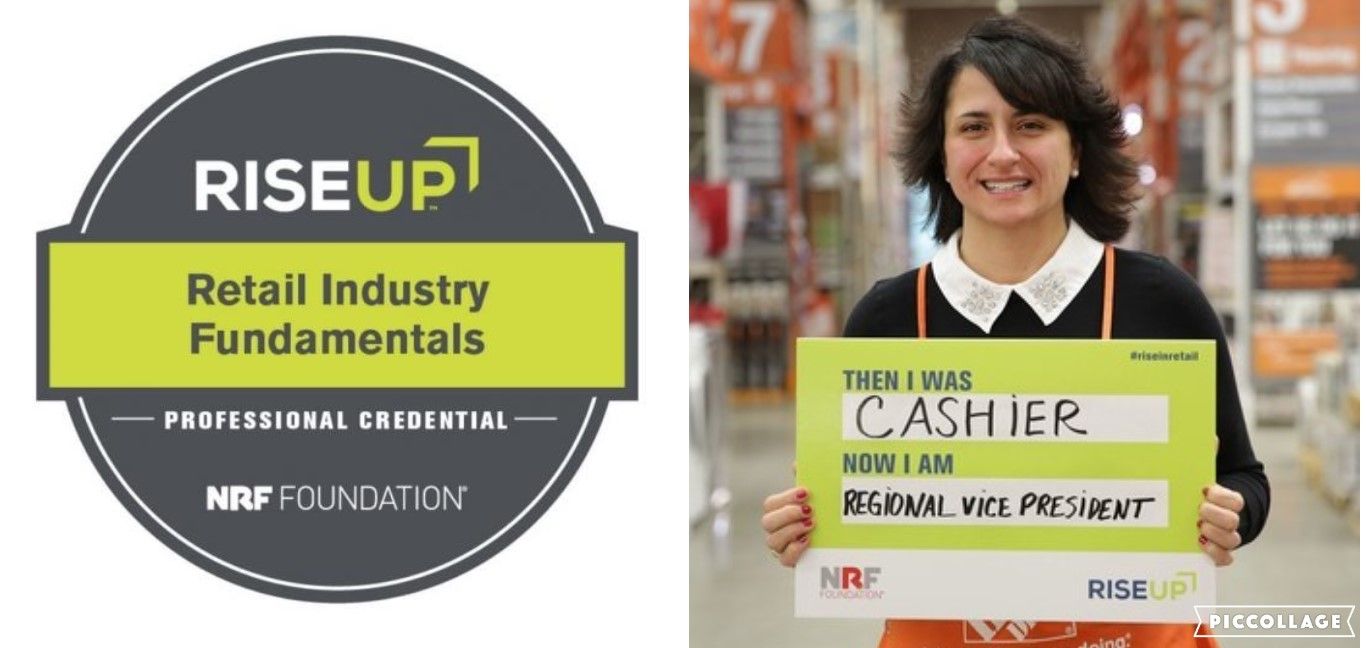 What is the importance of certification for the job applicant?
Certification is required in almost every industry for a reason: It helps you to advance in the profession you have chosen.
Certification can help prove your value as a potential employee, and motivate employers to utilize your skills and knowledge
If you already have a position and you continue your education with certification programs, it gives you better chances of advancement in the company which could lead to better pay
It could give you the competitive edge you need when applying for a job
How does certificate training benefit the employer?
Taking classes that offer certifications gives employees a higher level of knowledge and training, which translates into:
Fewer job related injuries
Reduced absenteeism
More productive employees
Less asset damage
Lower turnover rate
We look forward to helping you achieve your career goals. Please submit your contact info and what program you are interested in below. We'll get back to you as soon as we can. Thank you.
---