Your old T-shirts & towels help employ others!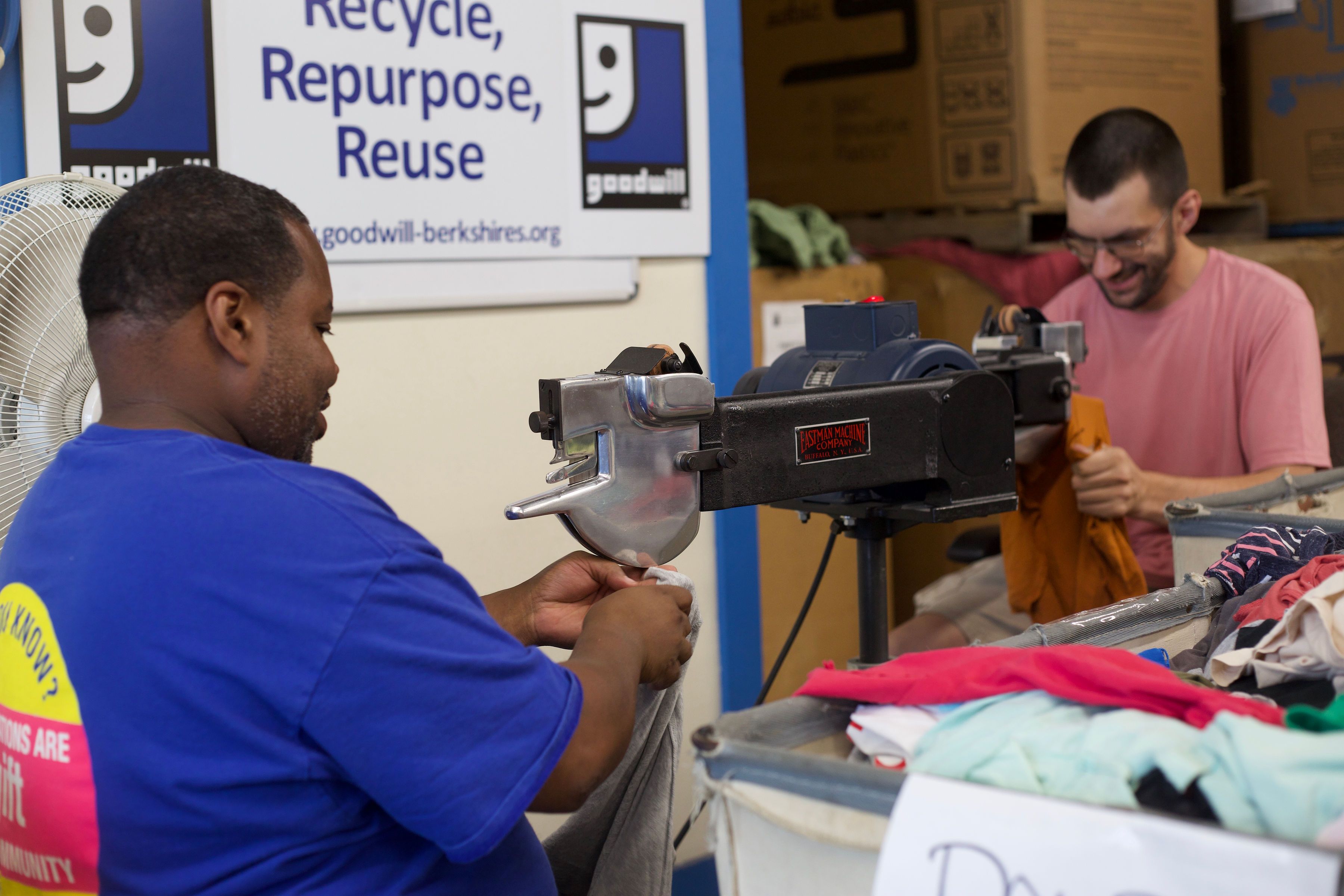 Thrifty Rags is an enterprise of Goodwill of the Berkshires and Southern Vermont that repurposes donated textiles such as T-shirts and towels into a marketable commodity: industrial cleaning rags. Our recycled industrial cleaning rags are absorbent, durable, washable, and reusable. They are great commercial cleaning wipes for auto mechanics/detailing, manufacturing, construction/contractors, painting/refinishing, and commercial/residential uses at a very reasonable cost.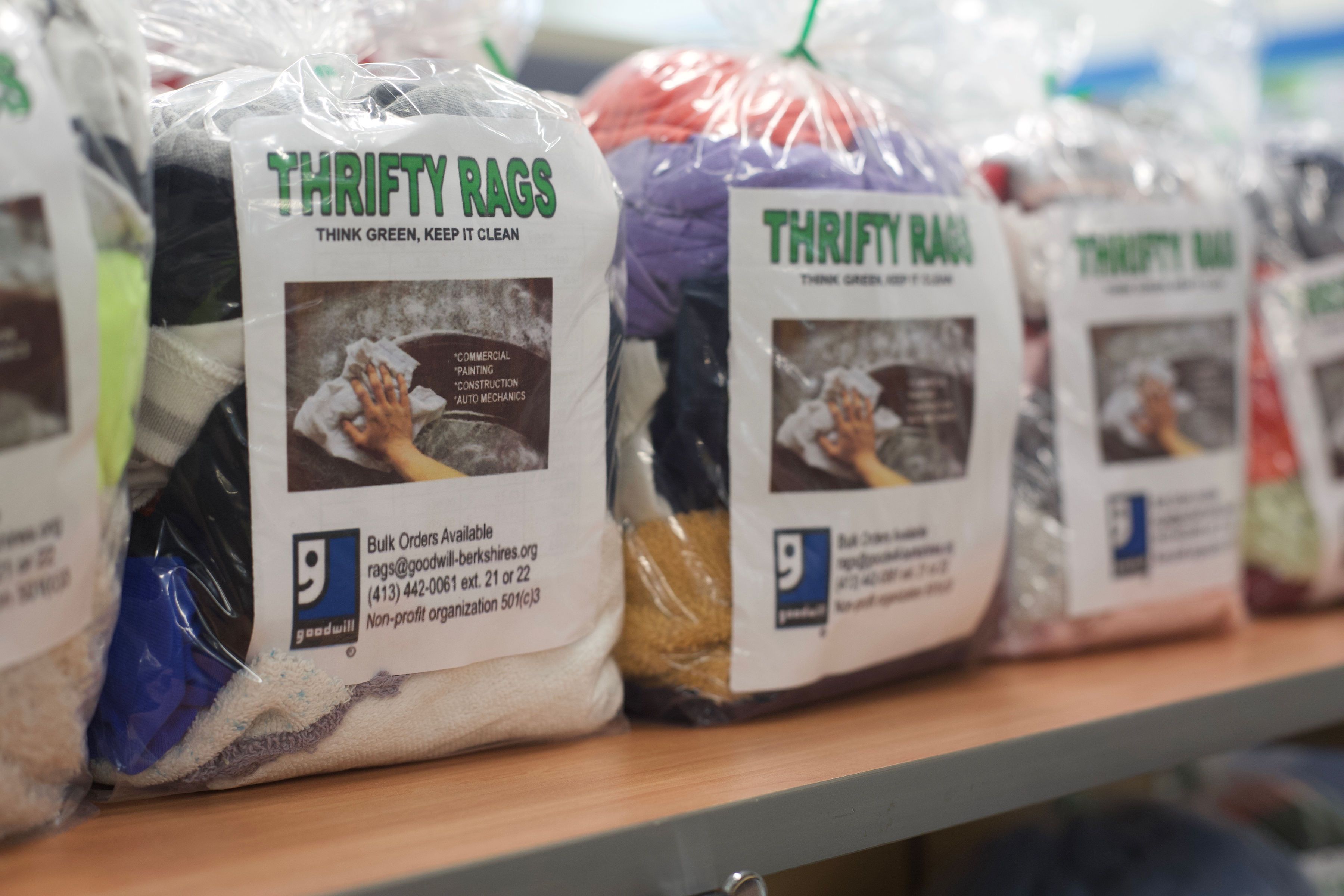 Thrifty Rags are available for purchase in 1,3,5 and 20-pound bags at each of our stores. We make Thrifty Rags from washed T-shirts and towels in any condition, so please consider donating your torn and worn textiles instead of throwing them out.
For more information or to place a Thrifty Rags order of five to 500 or more pounds, please contact us at Send Email or 413-442-0061 ext. 10 or 13.