More and more employers consider soft skills as important as technical skills.
REGISTER FOR OUR VIRTUAL EMPLOYABILITY WORKSHOP
Upon completion receive a $25 gift certificate to our stores and be guaranteed an interview with Wayfair for a position in one of their call centers!
What Are Soft Skills?
Most employers are looking for job candidates who possess more than technical skills. They want employees who also possess strong soft skills. Sometimes referred to as "interpersonal skills" or "people skills," soft skills are more social than technical. They are reflective of a person's ability to communicate effectively with others, maintain good organization and time management, accept feedback from others, and problem solve. While technical skills such as words typed per minute or machinery operation look good on a resume and help to get an interview, soft skills help to wow the employer so you get the job offer. On the job they help you to maintain positive relationships with supervisors, co-workers, and customers alike. These skills are also transferable so, regardless of where you work, your efforts to build strong interpersonal skills will pay off. What's more, combining strong technical skills and interpersonal skills on a resume helps you stand out in a pool of job applicants.
What Is the Employability Workshop?
This three-day program provides a solid foundation for learning many of the soft skills needed to be successful in the workplace. Some of the skills we cover include communication, time management, and decision making. Upon successful completion of the workshop, participants are awarded a certification which they can add to their resumes and promote during interviews. At the end of the workshop, we schedule one-on-one time with each individual to help personalize their job search by providing the following services: Resume creation, job search assistance, interview coaching and work appropriate attire for interviews

Workshop Schedule: Offered in person as well as virtually
Click the link below to see our current schedule.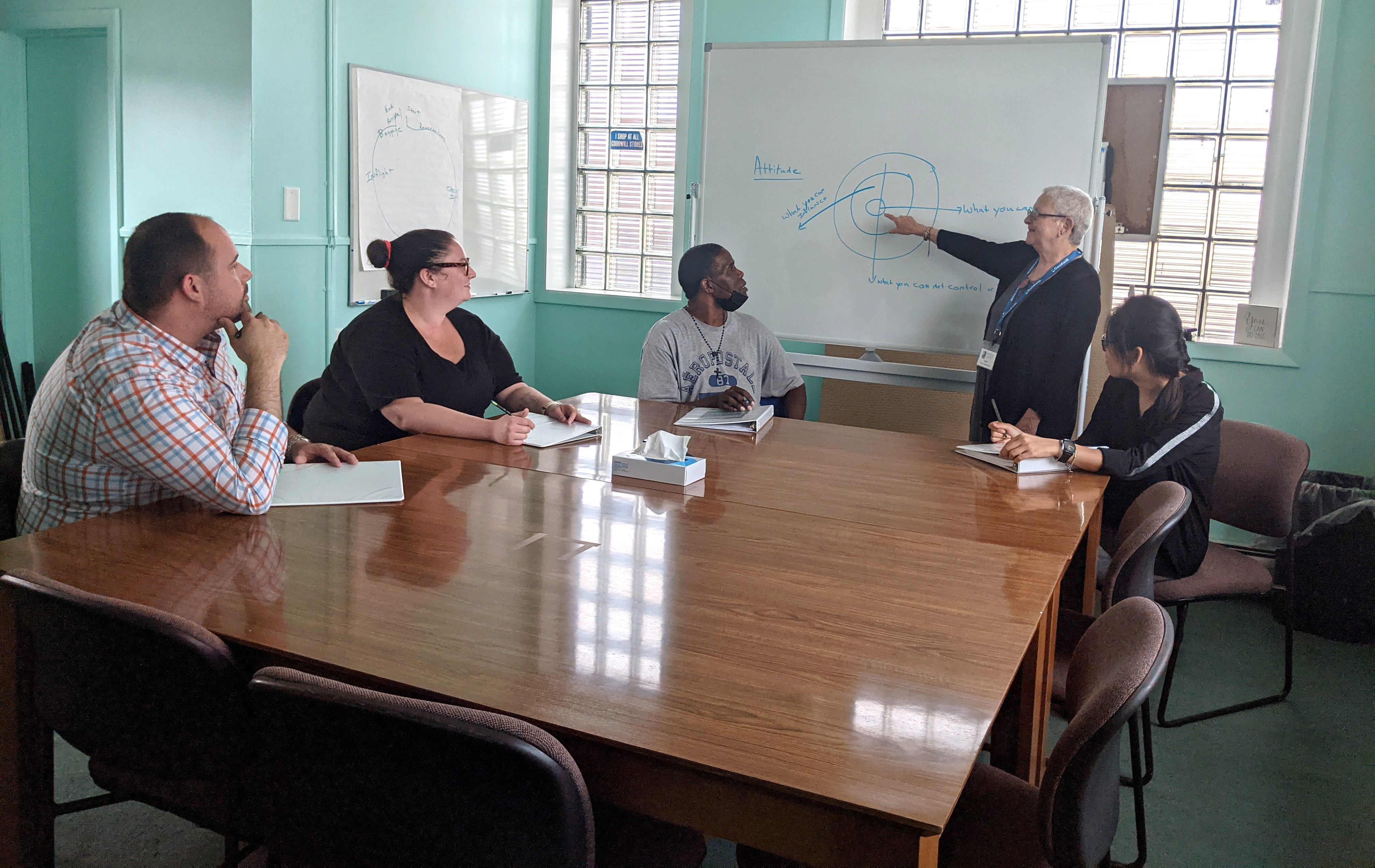 We look forward to helping you achieve your career goals. Please submit your contact info and what program you are interested in below. We'll get back to you as soon as we can. Thank you.
---