Daniel's Story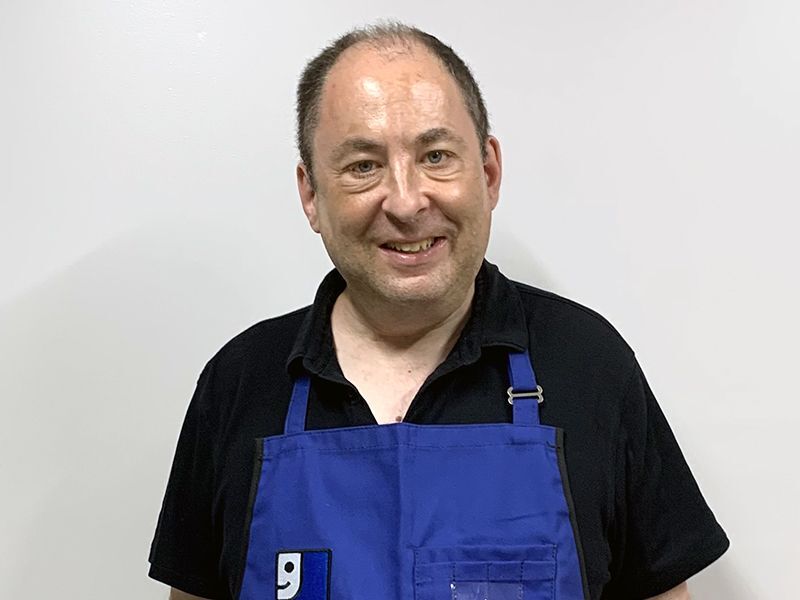 Meet Daniel Sweet
Daniel is a thirty-year employee at Goodwill.  His supervisor tells us that "Daniel comes to work with a positive attitude and a smile, which brightens everyone's morning. He works diligently throughout the day to meet his goals". 
When Daniel comes to work, he said "my day is brightened because I see people I know and like". The camaraderie with his co-workers helps him to enjoy the work that he does.  He participated in a Soft Skills Program that taught him that there is good and bad in everyone from co-workers to supervisors.  He focuses on the good and overlooks the not so good.
Daniel is grateful for the skills that he had developed at Goodwill, including math and money that he uses while working at the Goodwill Popcorn Wagon.  Sometimes he shops at Goodwill for books and tapes and that has given him knowledge about inventory.
As an active member of the Safety Huddle Committee, Daniel is responsible for checking locations in the warehouse that are to be free of clutter.  He reports his findings every month to the committee.  During his lunch break and in his leisure time, Daniel reads the newspaper and enjoys reading action and mystery books.  
One of his favorite times, is vacationing with his family in New York State.  While he is there he sweeps the floor and runs errands for Henry's Barber Shop.  He also enjoys walking in the village with his father.  He proudly recounts attending his sister's wedding and serving as a groomsman for his brother's wedding.