Eddie's Story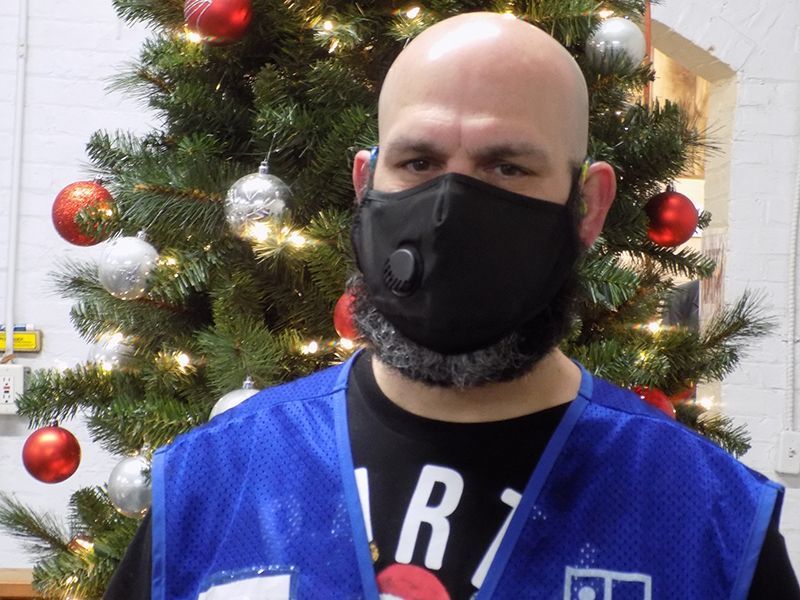 Meet Edward "Eddie" Mutch Jr.
Eddie came to work at Goodwill in 2013 as a part time Truck Driver.
It soon became clear to Eddie's supervisors what a valuable asset to the team he was. From fixing a leaky faucet, to remodeling a store, to building out a sales floor, Eddie can do it all. Eddie was soon promoted to full time Facilities Manager / back up Truck Driver where he continues to impress his co-workers with his talent and creativity. Nobody stays in a bad mood for long with Eddie around, he brings a love of life with him that is truly contagious. In addition to his sense of humor, Eddie is also a very talented cook, and often brings his spicy yet delicious creations to share with his co-workers.
Eddie is dedicated to his work and to the Goodwill mission, this is made evident by his eagerness to come in early to drive the truck to the food bank and pick up the food that he then distributes to the local food pantries. "I've always known how much Eddie loves his job, and how proud he is to work for Goodwill. His dedication to driving for the food pantries takes it to a level I have never seen before" said one of his supervisors.
For his part, Eddie says that "I love working for Goodwill, I love the people, I love driving, I just love my job".
Well Eddie, we love having you work here too!!