Jean's Story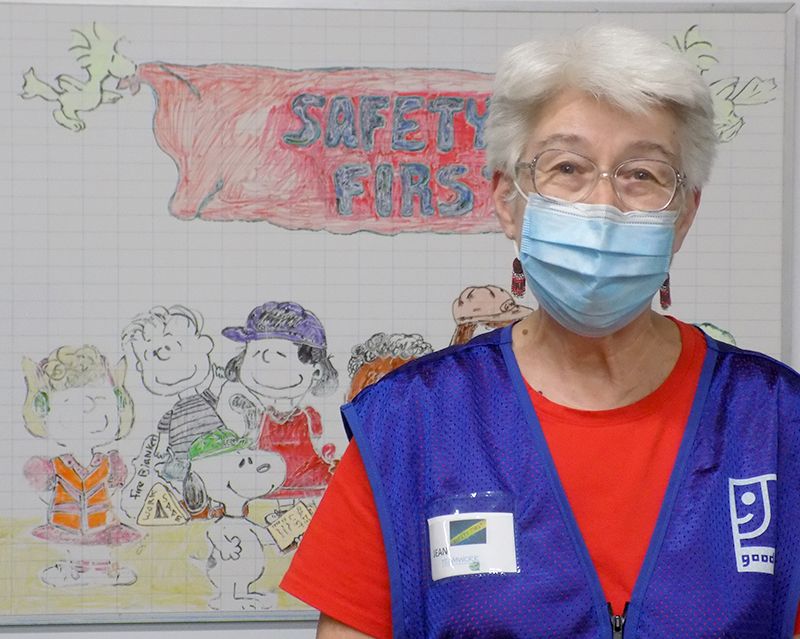 With an absolute verve for life, people and nature, Jean Haywood joined Goodwill eleven years ago.  Since that time, she has played an important role in the organization serving as the HR Clerk and Safety Officer.  There was a time when Jean wrote the company newsletter, took minutes at Board meetings, posted job announcements, interviewed prospective candidates and kept track of all the Human Resource paperwork.
As the Safety Officer, Jean delights in helping our supported employees check the water temperatures, fire extinguishers and first aid boxes on a monthly basis.  She conducts all of the safety drills in the Headquarters facility, hold safety meetings, safety trainings and keeps us all informed about important safety tips.
Jean believes in the Goodwill Mission and has a genuine interest in helping others.  In her free time, she volunteers with community organizations that support refugees, helping those with anxiety and addiction, and social justice groups all with a goal of putting "smiles on their faces".  She regularly attends Chamber of Commerce events in representation of Goodwill and probably knows more people in the Berkshires than any other employee.  She loves going to museums and delving into history as well as taking hikes in the beauty of the Berkshires.
From an early age, Jean has focused on the power of positive thinking and believes in people saying "everyone is beautiful and perfect".  As one can see, Jean thrives on shining positive light wherever she is.  Goodwill is proud to salute, Jean!