Tiffany's Story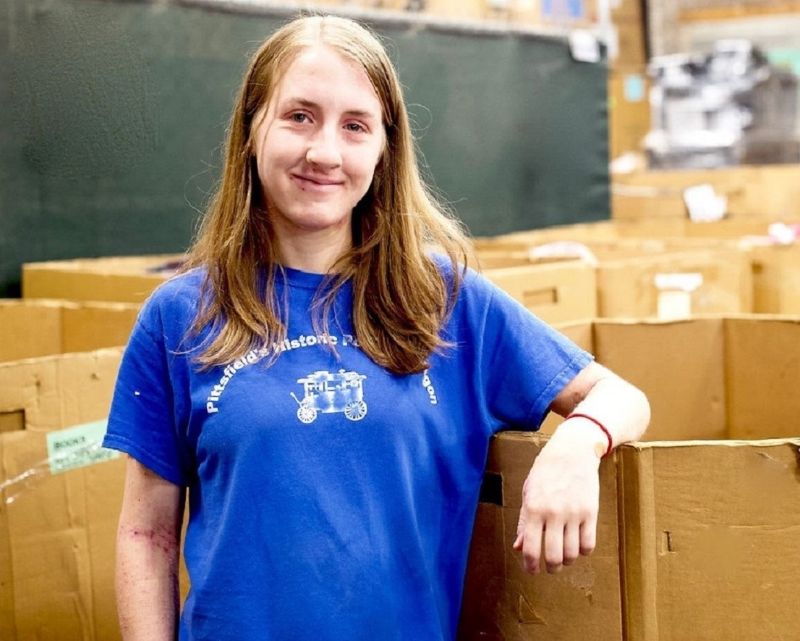 In 2014, as a Youth Works participant at Goodwill (her very first job), Tiffany learned how to sort donations of textiles, shoes and wares, and has since added electrical testing to her skill set. While Tiffany has acquired a variety of skills and found meaningful employment at Goodwill, the best part of her journey is how she feels about it. She enjoys what she does and now feels a part of something greater than herself, she said, adding "It's more than a job because everyone gets along so well. It feels more like a family."
Tiffany has learned successful skills for both the workplace and for life, with the advice and mentoring of her supervisors, including how to deal with difficult people and situations. She takes pride in knowing that she doesn't take it personally if someone is upset about something. She has been able to implement best practices in her work and demonstrates the qualities of a strong, valued employee.
In addition to her work at Goodwill, Tiffany passed her HI SET in 2016 and celebrates this as a huge achievement. She recognizes that sticking to the learning process with the help of the Adult Learning Center, and then completing her studies, required strength. It's one more validation of what a strong person she is.
From having been shy in her youth, Tiffany now takes pride in knowing that she has opened up as a person, and can successfully communicate with her team members, Goodwill's donors, and most especially her young son.